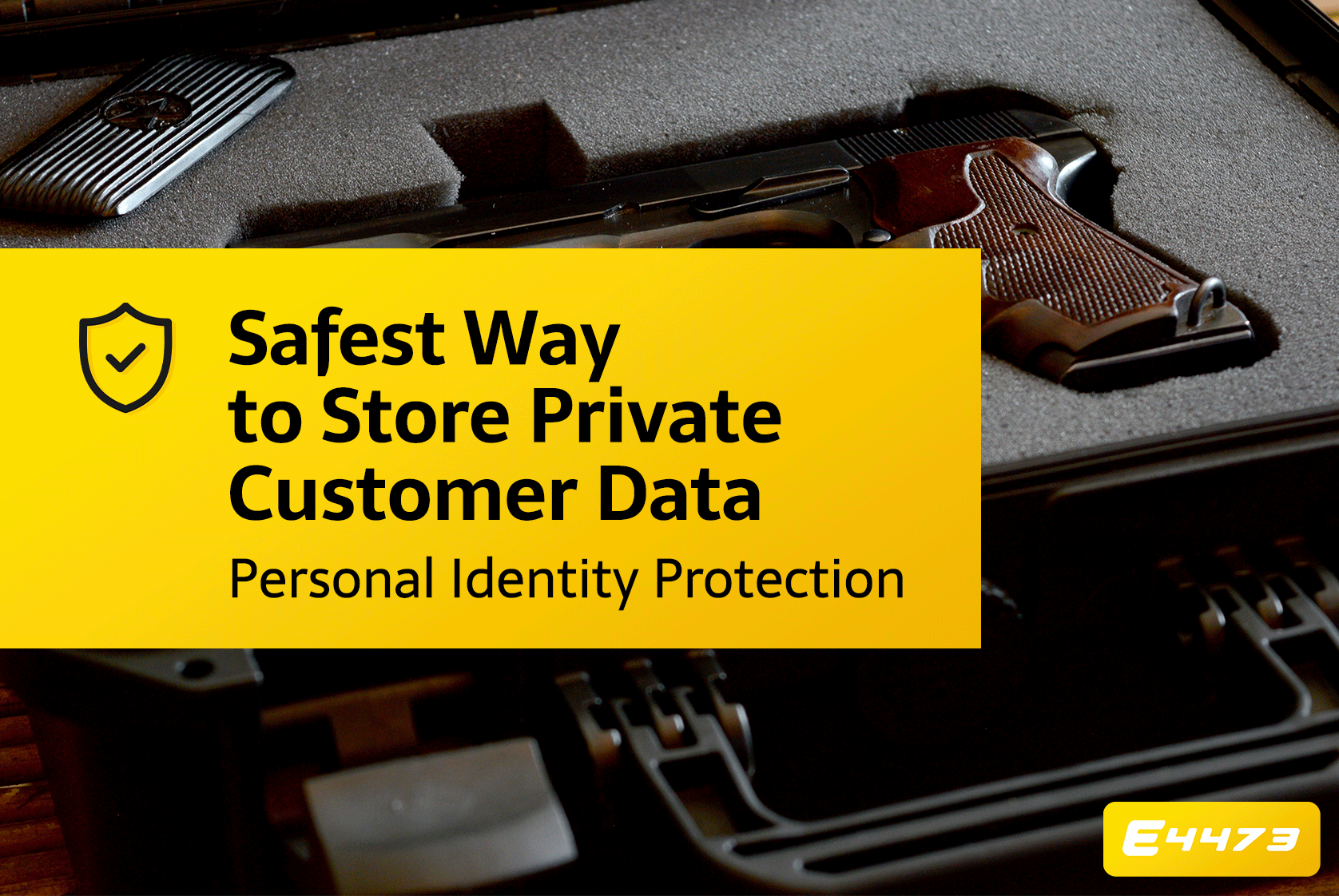 Do legal gun purchasers have a right to anonymity? In light of the second amendment, that would seem to be a rhetorical question, but some gun control lobbyists have been arguing for years that making records of gun owners public will reduce crime.
Personal identity protection and the storage of private data are critical issues for firearms dealers and their customers. Currently, gun ownership privacy is still protected by the federal government and Congress has enacted privacy-protective legislation in order to preserve second amendment rights. The 1986 Firearm Owners Protection Act did several important things related to private personal data:
It repealed certain recordkeeping requirements for the sale of ammunition.

It prohibited the ATF from centralizing or computerizing firearms purchase records.

It reduced criminal penalties for recordkeeping offenses from felonies to misdemeanors.

It forbade the ATF from keeping a registry directly linking non-national firearms act firearms to their owners.
Form 4473 and Privacy
Most of the private information that a firearms dealer collects is on ATF Form 4473. Currently, the information gathered on this form is protected and its transfer is highly restricted. In addition to completing the 4473, FFLs must also record the sale in their transaction log. A dealer must keep this log the entire time he is in business and is required to surrender the log to the ATF when he retires. 
Form 4473 contains the customer's name and address, the background check transaction number, the gun's serial number, and answers to questions about his or her eligibility to purchase a gun. The dealer must keep the Form 4473 for twenty years and is subject to inspection by the ATF. Many believe this record-keeping system creates an informal national firearm registration and that makes 2A supporters cautious. 
While it is not centralized, it is important to note that the information of a gun purchaser is held by the retail dealer. Since licensed sellers, manufacturers and importers are responsible for recordkeeping, private data is only as secure as the storage and maintenance systems in which it's held, which is something to think seriously about if there are concerns about personal identity protection for firearms transactions. 
Personal Identity Protection Now and In the Future
Beyond the Federal level, states vary considerably in how they prioritize privacy and regulations. Recently, Congresswoman Marjorie Taylor Greene of Georgia introduced the "Gun Owners Privacy Act" (GOPA) which would prevent the government from unlawfully compiling and storing data from background checks on gun owners and further strengthen Federal regulations.
Because firearms are a divisive topic in the United States it's difficult to predict what regulations, or lack thereof, will come into play in the future. What gun owners and FFLs can do now, is ensure that their privacy and that of their customers is protected. The best way to do this is with secure electronic transactions and storage that guarantee 100% compliance such as E4473.
E4473 eliminates the liability and hassle of paper records. It offers unmatched data security & consumer personal identity protection and operates with a five-star security protocol, including document encryption, storage encryption, and two-factor authentication. 
E4473 provides bulletproof security and privacy, reducing liability for FFLs, and providing a better experience for customers.